Advert
What to watch in a Post-Election/Comey World

The current political climate is very exciting…it's also fractious with the world seemingly in disarray. The good news is that the movie world has seen this all before. To get us through this weekend – here are our political film recommendations: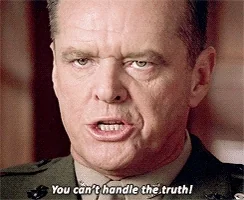 If you're Crazy for Comey
We watch the old way: I humbly recommend giving  A Few Good Men a re-watch. Providing us with professional uniform models Demi Moore and Tom Cruise it gives more exciting trial coverage than Comey's staid hearing and better (i.e. Aaron-Sorkin-written) dialogue. Colonel Nathan Jessep really does remind me of someone…
Alternative facts: Frost/Nixon is the most sumptuous media takedown of a President we're ever going to get. Enjoy Michael Sheen and Rebecca Hall's brilliance and groovy wardrobe.
Current affairs: Catch Jessica Chastain's lobbyist besting everyone over gun control laws in Miss Sloane in cinemas now.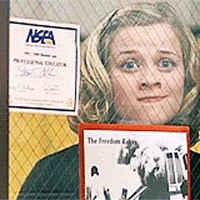 If you're all about the youth vote:
We watch the old way:  Hopefully the huge 18-24 turn out at the UK election has inspired you to enter politics just like Mhairi Black. Why not watch your favourite Witherspoon fantasy. Legally Blonde may be the majority's choice, but as we know nothing about strong majorities it's time to revisit Election. Tracy Flick is a Millennial champion: clever, calculating and won't take no for an answer.
Alternative facts: A vote for Pedro is a vote for underdogs beating the masses so take a gander at Napoleon Dynamite.
Current affairs: There's much more to Get Out than just its take on race relations. It's also an astute commentary on the old rubbing up against the new.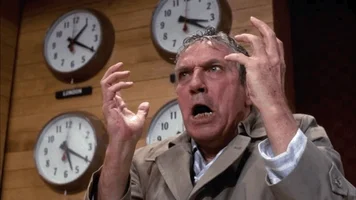 If you're mad as hell…
We watch the old way: More of us quote this line from Network than have seen it. Do yourself a favour and watch what happens when the media takes control of the news. This story has never been more prescient. What once was Orwellian nightmare could become tabloid-spewing anger-tweeting reality. A wry and stinging attack from Peter Finch and Faye Dunaway.
Alternative Facts: Recently reissued The Great Dictator looks like a normal Charlie Chaplin film from the outside, but it's laced with a fearsome rage against a familiar enemy. The film was made during WW2, when Chaplin didn't know how bad Hitler's reign would become, making his inside take razor sharp.
Current affairs: If you still aren't happy with the current political state of affairs (and I don't blame you) and want to remember why, go and see I, Daniel Blake – the bitter pill swallowed by bankrupt Britain.
If you love women in power
We watch the old way: Not many have seen Joan Allen's finest work (outside of Bourne, of course) I recommend watching her try to be President in The Contender.
Alternative Facts: Remember what Emmeline Pankhurst and Emily Wilding Davison did for the women's vote in the moving Suffragette. 
Current affairs: This is so easy, go and pay homage to Diana Prince. Female lead, female director, huge grosses. We need Wonder Woman now more than ever.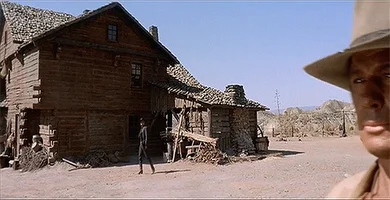 If you're wishing for the good old days:
We watch the old way: Westerns are where the good guys are good and the bad guys are really bad. Look no further than one of the greatest films ever made, Sergio Leone's mesmerising Once Upon a Time in the West and grab yourself a harmonica to play Theresa May out.
Alternative Facts: There was nothing good about slavery and if you can stomach the furore around director Nate Parker's personal life, it might be time to take a fresh look at The Birth of a Nation.
Current affairs: Guy Ritchie's King Arthur has not been well received so (unlike for Wonder Woman) seats are likely to be free! Sometimes you just want to punch it out, Merlin-style.
If you prefer chaos:
We watch the old way: It had mixed reviews when it was released, but V for Vendetta is a cult classic that helped solidify the Occupy Movement and take comic book adaptations further towards the mainstream.
Alternative Facts: An absolutely stunning, yet heartbreaking attack on modern love,  The Lobster brings us in to a world where if you don't find your mate in time you turn into your chosen animal. Yes, really.
Current affairs: Mad Max: Fury Road covers it all, from minority groups being used by the 1%, climate catastrophe, petrolhead road wars, drug taking eunuchs, bad-ass prostitutes and, er, Tom Hardy. It's utter chaos and yet completely believable, plus another installment is on its way.
Next Post
Previous Post