Advert
Star Wars is 40 Years Old today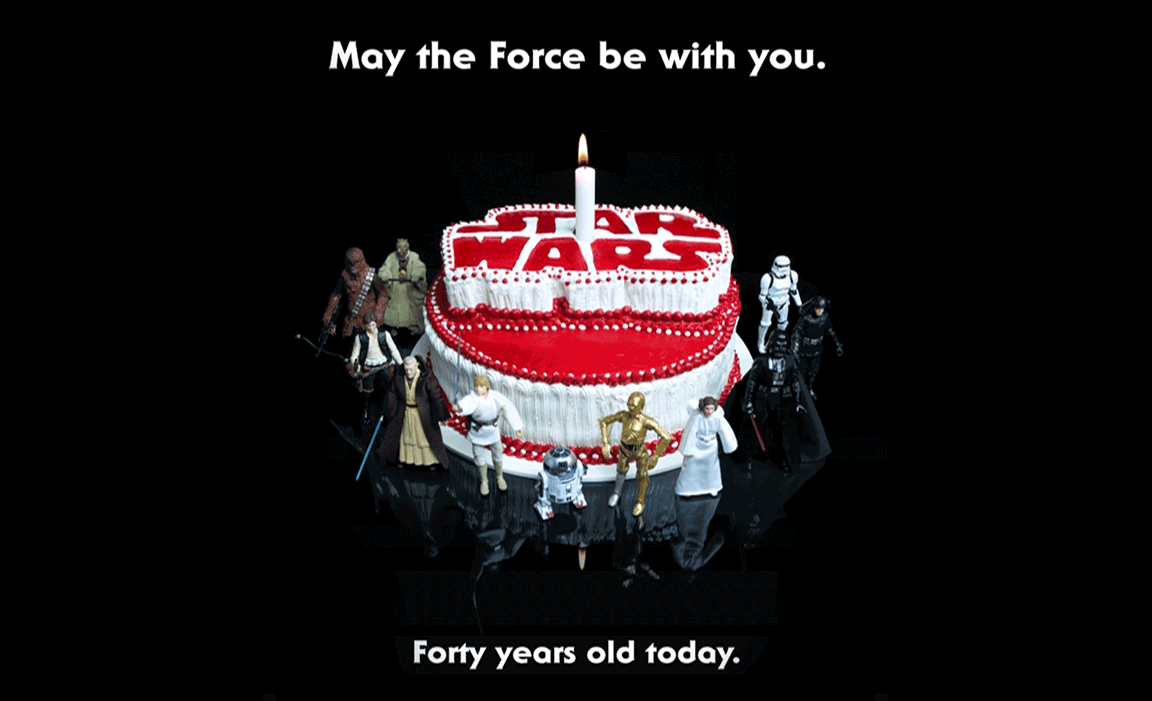 How time flies in a galaxy far, far away.
Luke, Leia, Han, Chewbacca and the rest hit cinema screens 40 years ago today.
Star Wars, or Star Wars: A New Hope, was released on 25th May 1977 and arguably changed the face of cinema and visual effects. Although it only screened at a few cinemas at first it took on a life of its own and became a monster it. As we all know it spawned two sequels to make the original trilogy, three prequels (four if you count Rogue One) that could have been the end of it all for many, but it returned with a vengeance with The Force Awakens.
We then have The Last Jedi to look forward to at the end of the year and 2018 will bring us the Han Solo solo movie.
As well as the films there have been numerous books, comics, toys, cartoons (Star Wars Rebels has been incredible), artwork and so much more. It has become part of out culture. So much so, that even people who have never seen it (what is wrong with you) are still generally aware of it and the many references that crop up to this day.
Like all of you I felt so sad at the news of the passing of Carrie Fisher. She was a true icon.
I have always been a big fan and I am extremely lucky in that my daughter also loves it, which has just been wonderful re-watching the films with her. We also managed to get to Secret Cinema presents The Empire Strikes Back, which was a wonderful experience. Watching my daughter talking to Han Solo in the Mos Eisley Cantina to arrange passage off Tatooine was a magical experience.
I thoroughly enjoyed The Force Awakens. I cannot wait to see what happens in Episode 8 and all the films that will follow.
Happy Birthday Star Wars, and a big Happy Birthday to my Brother who is also celebrating his 40th Birthday this week.
What are your favourite memories of Star Wars?
Images via StarWars.com
Next Post
Previous Post