Advert
The Random: Venom, Denis Villeneuve, Coming to America 2, Star Wars, Terminator, Hocus Pocus, Scanners and more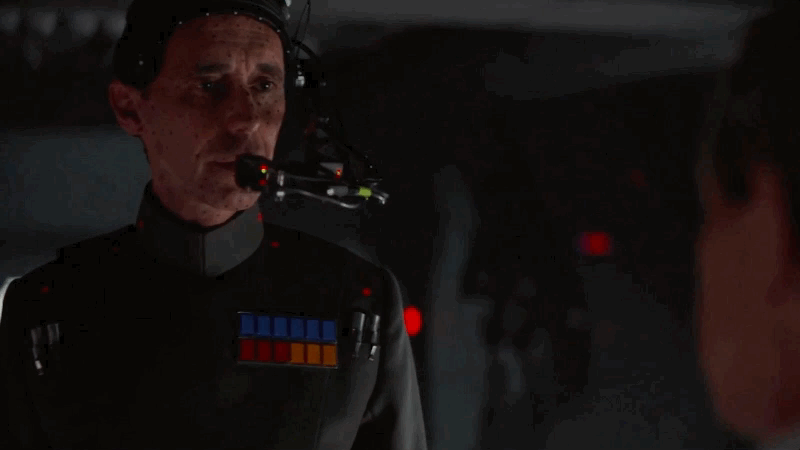 – Michelle Williams (Manchester by the Sea, My Week With Marilyn, Blue Valentine, Brokeback Mountain) is in talks to join Tom Hardy in Venom, Sony's movie project on one of Spider-Man's villains. Riz Ahmed (Four Lines, The Night Of, Nightcrawler, Rogue One) is set to be in the film which will be directed by Ruben Fleischer – THR
– Spike has cancelled the series The Mist after one season.
– Flight of the Navigator is heading for a remake. Joe Henderson, the showrunner of Fox's supernatural show Lucifer, has been hired to write a reboot of the 1986 kids sci-fi adventure movie that is now set up at Lionsgate. The Jim Henson Company is on board to produce – THR
– Michael Ellenberg's Media Res and Bron Studios have acquired the rights to David Cronenberg's classic 1981 sci-fi thriller feature Scanners to develop as a TV series – Deadline
– Downsizing's Hong Chau is in talks to join the upcoming Patty Hearst film American Woman. Chau will play Jenny Shimada, a 25-year-old former radical on the run for an act of violence against the American government who agrees to care for three younger fugitives delivered to her by an individual from her former life. One of them, Hearst, the kidnapped granddaughter of a wealthy newspaper magnate in San Francisco, has become a national celebrity for embracing her captors' ideology and joining their revolutionary cell – Variety
– Denis Villeneuve (Sicario, Blade Runner 2049) is in talks to develop and direct Cleopatra for Sony Pictures. Based on the bestselling Stacy Schiff biography that is being produced by Scott Rudin and Amy Pascal, Cleopatra has seen the biggest filmmaker names circle this one including James Cameron, Paul Greengrass and David Fincher – Deadline
– Watch this Stranger Things promo that gives us "a love story turned upside down!"
– Jonathan Levine (Warm Bodies,50/50), and Black-ish creator Kenya Barris are teaming for Coming to America 2. Levine has been tapped to direct a follow-up to the 1988 Eddie Murphy comedy, with Barris on board to rewrite the script. Although there is no deal in place, Murphy is involved with the development of the sequel — which will be produced by Kevin Misher — and is expected to star – THR
– Gaumont Television is developing an adaptation of the Stephen King's 2008 novella, N. The story appears in the Just After Sunset collection and the TV version will be rechristened 8. Lights Out and Annabelle: Creation helmer David F Sandberg is directing the pilot. The story takes place in Maine where a group of eight imposing stones contains an ancient evil so terrifying that it can drive visitors mad. In the summer of 1992, three teenagers escaped the malicious force, and are confronted 25 years later – Deadline
– Paramount Pictures has announced that producer James Cameron and director Tim Miller's new Terminator film will be released on July 26th, 2019
– Disney Channel is in early stages of development on a Hocus Pocus TV movie, a reimagining of the 1993 cult classic Walt Disney feature, which starred Bette Midler, Sarah Jessica Parker and Kathy Najimy. The new take is being written by Scarlett Lacey (The Royals), with David Kirschner, producer on the original movie, on board to executive produce – Deadline
– Go behind the magic of Rogue One: A Star Wars Story in this new video that shows how they did some of the special effects including bringing Peter Cushing back.
– Check out the IMAX poster for Jigsaw.
Next Post
Previous Post
---
TRAILERS
---